Blog
The Palas® GmbH thanks for the large number of visitors and great interest on the exhibition booth!
We look back on a successful week at Filtech in Cologne. We are very pleased by the high visitor count and the consistently positive feedback with interesting conversations. It drives us further on to be a competent partner for you in the filter testing.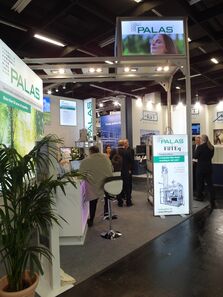 We are very pleased about the huge interest shown by our customers and prospects at this year's FILTECH from 13 to 15 March in Cologne. With more than 150 visitors, the Palas® booth was the center of filter testing technology at this international trade show, as in previous years.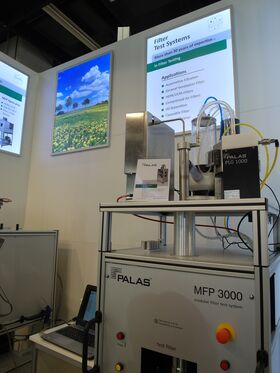 Among the new products, the focus was on the LSPG 16890 salt generator for fraction separation efficiency measurement of filter media in accordance with the ISO 16890 method, as well as on the new LDD 100 H dilution system for defined dilution of droplets larger than 7 µm. This is also available as a heatable version for the blow-by measurement on the motor. In addition, the new Promo® LED 2000 was presented which, with a new LED light source. The associated particularly long lifetime of the LED light source offers important advantages for the particle size analysis in process control.
We carried out measurements for our customers on three functional test rigs for HEPA / ULPA filter media, for testing in accordance with ISO 16890 and rapid fraction separation efficiency for quality control. The demonstration of measurement technology in practical use was convincing. Once again, Palas® was therefore the only exhibitor able to present the three functional test rigs at FILTECH.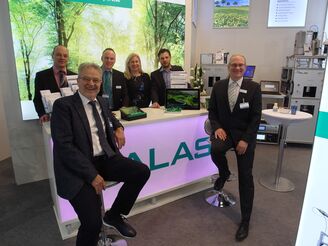 A very special feature is the new booth design, which has been well received and also often praised. This also contributed to the well-being of our customers on the booth.
We are looking forward to welcome you at the next Filtech from October 22th - 24th, 2019!
Photos: Palas® GmbH