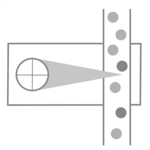 Aerosol Spectrometers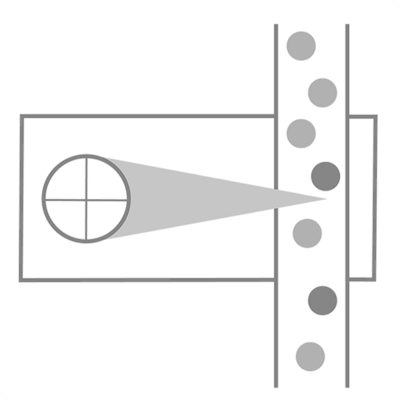 Measurement of particle size and particle concentration of aerosols in industrial processes, environment, filter testing, etc.
The success of the Palas® aerosol spectrometers is based on the development of the measurement method with a white light source, 90° scattered-light detections, and an optically defined measurement volume by the University of Karlsruhe, KIT.
Today, it is the world's only optical measurement method that ensures precise particle and concentration determination over a wide measuring range of up to 106 particles/cm3.
2008 the development led to the welas® digital system (White Light Aerosol spectrometer System) with patented T-aperture technology. The patented optical fiber technology allows reliable quasi-simultaneous measurement at two measurement points with one device and in chemically aggressive waste gases.
Palas® offers with the model groups welas® digital, Promo®, and Fidas® the most modern, reliable, and scientifically most thoroughly investigated optical aerosol spectrometers in the world.
Optical aerosol spectrometers (OAS, ISO 21501-1, VDI 3867-4) and optical particle counters (OPC, ISO 21501-4) show different characteristics. Read more about the substantial difference.
Differences between the aerosol spectrometers
Measurement device:

welas® digital system

Promo® system

Possible applications

for very precise particle size and concentration analyses with a high time resolution

for process measurement technology and monitoring applications with continuous measurement

Time resolution

10 ms

1 s

Handling

Installed measurement software and analyze software on laptop / PC

for easy handling via internal touchscreen PC

Software / Firmware

PDControl software with many setting and display features, e.g. refractive index

intuitive Promo® firmware for user-friendly operation

Specials

for automatic filter testing with Palas® test rigs and the FTControl software

for integration into process control units
external control, e.g. via modbus