About us
The Palas GmbH is a leading developer and manufacturer of high-precision devices for the generation, measurement and characterization of particles in the air. With numerous active patents Palas® develops technologically leading and certified fine dust and nanoparticle measuring devices, aerosol spectrometers, generators and sensors as well as associated systems and software solutions. Palas® was founded in 1983 and employs about 100 employees at the company headquarters in Karlsruhe.
Our core competencies
Expertise in the generation and measurement of particles and aerosols
Development, production and sales of
high-precision devices for generating and characterizing particles
certified measuring devices for regulatory use
modular-built, application-specific test systems


Transfer and know-how through training courses and seminars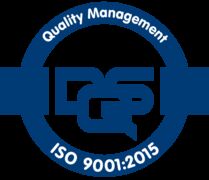 With the development and production of filter test systems and optical aerosol spectrometers Palas® is the market leader. All our products are developed and produced on our premises - made in Germany by Palas®. With over 30 patent applications worldwide we continually develop our product lines. Palas® is ISO 9001:2015 certified.

Please read the statement regarding conflict mineral.
Standardisation committees
Palas® enters its long-lasting expertise into the development of safe standards in the particle and filter technology with the development work and the practical application.
Palas® is represented in several ISO, DIN and VDI committees. The main topics are:
Standards for filter test systems
Standards for counting aerosol measuring devices
Standards to calibrate counting aerosol measuring devices
Guidelines for aerosol generation


History