Sales development through innovations
Since its foundation in 1983, the Palas® company has pursued ongoing research and development. This has resulted in the pioneering Palas ® product developments of recent years.
We owe our expertise and our philosophy of innovation to steady corporate growth. This growth is also reflected in positive sales development, particularly since 2008.
Palas® sales development since 2008 (in €):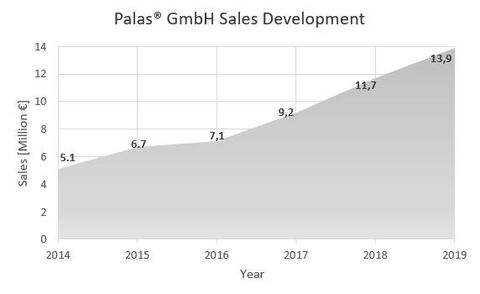 We devote particular attention to new and further developments in the field of particle measurement technology. Thanks to varied collaborations with leading specialists and institutions, we always maintain our competitive edge through knowledge. Our work has already been honoured with diverse awards .
What can we do for you? Contact us!