Blog
This year Palas® has decided to forego Christmas presents and instead donates money for a good cause.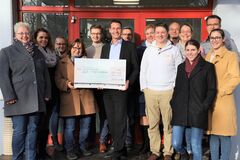 Since August 2019, around 906,000 hectares of forest in the Amazon have been on fire. Alarming quantities of CO2 are being released, accelerating climate change. In order to support the preservation of our environment and thus secure the future of our children, we have decided to forego Christmas presents this year. Instead, we are donating to
WWF (World Wide Fund For Nature)
to help save the Amazon.
At the end of 2019 we would like to thank you for the trust you have placed in us and for the pleasant cooperation. We wish you, your team and your loved ones health, happiness and success for the New Year.
Your Palas
®
Team