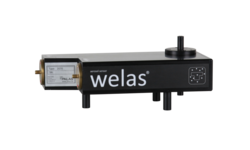 Aerosol sensors welas® 2000 System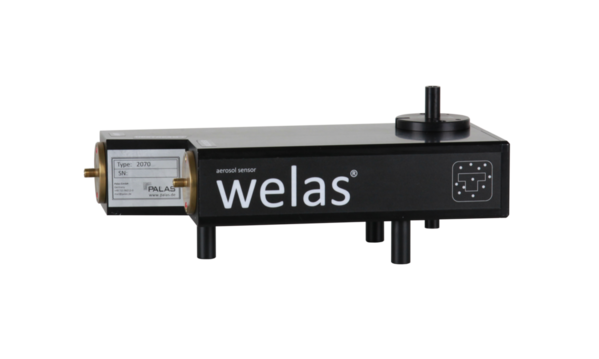 Aerosol sensors for the welas® digital 2000 / 3000 and Promo® 2000 / 3000 aerosol spectrometers
The welas® digital 2000 aerosol sensors can measure particles in a range of 200 nm to 100 µm reliably and precisely in terms of size and associated concentration.
The welas® 2000 aerosol sensors are also connected to the control and analysis unit with a fiber-optic cable of up to 50 m in length. Therefore, the small and robust aerosol sensors can be installed flexibly near the sampling location.
The measurement volume size is crucial for coincidence-free particle size and particle number measurement. The welas® aerosol sensors are equipped with various sizes of measurement volumes and can therefore be optimized for particular particle concentrations for coincidence-free measurement. This offers the advantage of a high particle rate and an excellent statistical confidence level in various concentration ranges.
The welas® 2000 series of aerosol sensors offers the most extensive selection of sensors for diverse application areas regarding particle concentration, temperature, and pressure range.
Differences of aerosol sensors welas®2000
Device

welas® 2070

welas® 2100

welas® 2300

welas® 2500

Particle size range

0.2 – 10 µm
0.3 – 17 µm
0.6 – 40 µm

0.2 – 10 µm
0.3 – 17 µm
0.6 – 40 µm

0.2 – 10 µm
0.3 – 17 µm
0.6 – 40 µm
2 – 105 µm

0.3 – 17 µm
0.6 – 40 µm
2 – 105 µm

Concentration range

0 – 1 • 106 particles/cm3

0 – 5 • 105 particles/cm3

0 – 4 • 104 particles/cm3

0 – 4 • 103 particles/cm3